September 17th, 2020
Top 4 reasons why it is so important to make sure your website is ADA compliant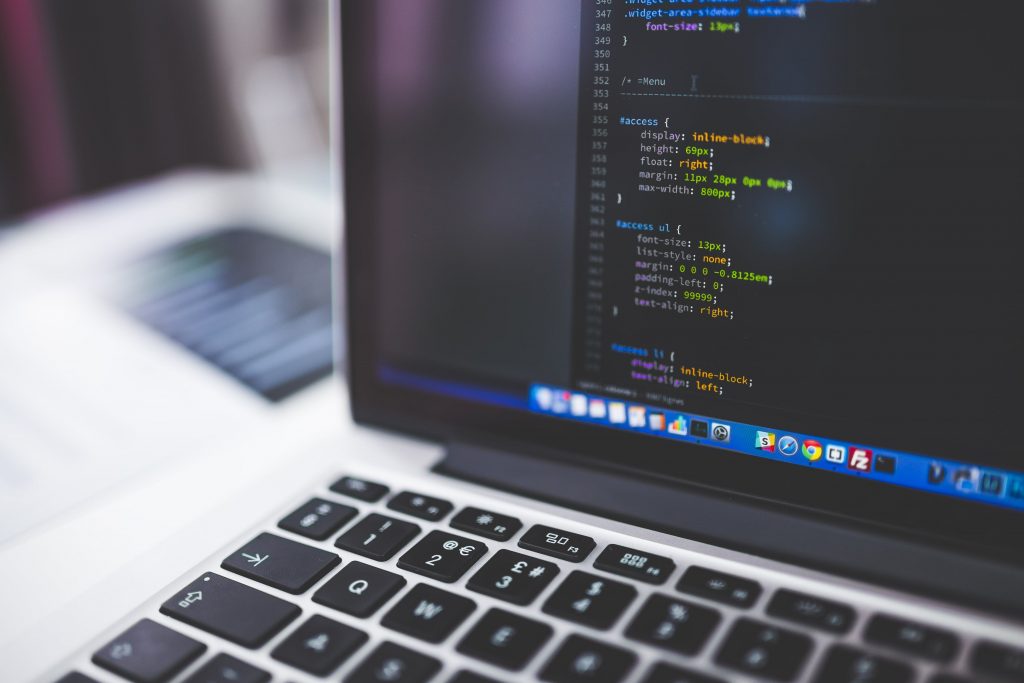 The ADA acronym stands for the Americans with Disabilities Act. The ADA extends legal protection to individuals against discrimination on the basis of disability, in the same way the Civil Rights Act does for individuals on the basis of race, sex, religion and other characteristics.
The ADA was signed into law by President George H.W. Bush in 1990, years before the internet and corporate websites became ubiquitous to doing business. In fact, in the early years of the internet – before broadband – many websites were ADA compliant by default since many were text based. It was only as internet download speeds improved exponentially each year and website designs incorporated more graphics that they became difficult for individuals with disabilities to navigate and best practices for website compliance emerged.
In 2019, Domino's Pizza lost a 9th District Court of Appeals ruling. The result of this ruling was that in order to be in ADA compliance, Domino's Pizza needed an ADA compliant website presence to afford individuals with disabilities the same guarantee of accessibility as they and other companies are required to provide to their brick-and-mortar locations.
Since this court case, there have been many more lawsuits about the lack of ADA compliance in websites and apps. Not all the lawsuits were successful, but the result has been a greatly hightened awareness about the value of having an ADA compliant website. Indeed, the value is great. Not only does making a website ADA compliant allow your business to serve the community of disabled individuals in compliance federal law, but millions of disabled individuals are consumers too! Making your website ADA compliant is a true win-win proposition.
In our own backyard, Long Island, NY, we see a growing rush for websites to meet ADA compliance standards. This is especially true of long island law firm websites which have reacted quickly to the need for accessibility compliance. Understandably, law firm website design standards now include these best practices because awareness is high. However, whether you are designing a website for a doctor, plumber, landscaper, or a local restaurant, being in compliance with ADA accessibility standards is prudent.
Here are the top 4 reasons why you need to make your website ADA compliant:
It is the right thing to do: Imagine how frustrated you will feel if you fill out a form on a website and then the "submit button" does not work for you. Or you are ordering a product with 3 sizes, but you can't differentiate between them. Grrr! These kinds of frustrations are faced every day by individuals with disabilities. Taking the steps to make your website ADA compliant makes it possible for a disabled individual to complete a purchase, read your content and to fully engage with your business.
Avoid a lawsuit: As seen in the case against Domino's Pizza, you do not want to mess around with matters of ADA compliance. Currently, website accessibility is not legally mandated, but that has not stopped thousands of lawsuits from going forward – and that means time, money, and damage to your business reputation. The simple answer is to avoid the problem my making your website comply with ADA guidelines, and to perform regular checkups to assure maximum compliance as your website – and internet best practices for ADA compliance – evolve.
Make more money: If your website is a sales tool for your business, or if you sell products through your ecommerce store, would you want to lose out on millions and millions of potential customers? If your website cannot be used successfully by individuals with visual impairment, blindness, mobility challenges or one of many other disabilities, that is exactly what you are doing. Making your website accessible to disabled individuals can be profitable. According to the ADA.gov website, the U.S. Census Bureau "found that there are 51.2 million people with disabilities in the United States" in the 2002 Survey of Income and Program Participation (SIPP).
Improve your website's search engine rankings: Being compliant with ADA guidelines in your website code happens to coincide very nicely with many SEO best practices. Using alt tags on form fields and image tags on your graphics not only allow screen reading software to "read" the description fields behind the elements on your web pages (making it possible for disabled individuals to understand and navigate your website), but they are also part of standard best practices that positively affect the quality of your website as viewed by search engines.
One last point – in most cases, making your website ADA compliant is a small project for your web developer. Using web accessibility evaluation tools as well as manually comparing the standards expressed in the ADA best practices toolkit, your web developer can probably fix most problems within a few hours or at most a few days.
Less often, you may find that your website needs to be rebuilt to comply successfully with ADA guidelines. But even if that is the case, it is much better to do a nice update to your website and get into compliance, than risk all the downside of remaining out of compliance!
If you do not have a web developer or just want outside assistance, NYLI is more than happy to provide you with free advice, a consultation, or a quote. Just fill out our questionnaire, "Is my website ADA compliant," and we will provide you with a free assessment of your websites current level of compliance and a quote for fixing any outstanding accessibility issues.